On the Web This Week, 18 October
On the Web This Week, 18 October
On the web this week, a Forest Of The Future planted in Johannesburg, are electric vehicles better for SA, and scientists use drones to save sacred trees in Hawaii.
Last month, in celebration of their 100th birthday, KLM Royal Dutch Airlines, together with 14 456 scholars across Gauteng, broke the record for the most number of paper planes flown at a single time.
14 456 paper planes, each containing a message from ordinary South Africans dedicated to their future selves, were launched at 15 schools across the province. Now, the brand has taken those paper planes and used them as compost for a new 'Forest of the Future' initiative which has been unveiled at the Mother of Peace orphanage situated in Northriding, Johannesburg.
AROUND 60 walkers left uShaka Pier on Saturday on an intrepid 150km seven-day adventure from Durban to Mtunzini, on the KZN north coast, to raise awareness of the province's pristine coastline while also addressing the plastic threat to our oceans.
The participants, who were all part of the Philocaly Trail ('Philocaly' meaning The Love of Beauty) joined Berea resident, Nikki Williamson, the force behind the initiative and passionate lover of nature, the ocean and our natural heritage on the epic journey.
SA's submission to the Paris agreement on climate change says the country will have more than 2.9-million electric vehicles (EVs) on the road by 2050, with R6.5-trillion to be invested in the industry over the next four decades.
That is a significant sum of money for a country with failing parastatals, which include its electricity supplier, Eskom. This raises the question: is it practical for SA to commit to investing this amount in electric vehicles within the next four decades?
In early September, a drone flew over the Waiakea Forest Reserve on Hawaii's Big Island. It slowed its pace, lowered itself to a hover just feet from the canopy, and readied a device attached to its undercarriage. Two plastic "arms" rotated gently, grabbed a small branch, and, using a built-in saw, chopped it off. Having collected the sample, the drone flew away.
This could be the future of forestry. The operation, conducted by Ryan Perroy, a geographer at the University of Hawaii at Hilo, is part of a rescue mission to save a special tree — the sacred ʻŌhiʻa (pronounced "oh-HEE-ah") that blankets Hawaii's islands. For many Hawaiians, the ʻŌhiʻa is a symbol of nature, an ecological backbone, and the very essence of the forest. But the trees are under attack.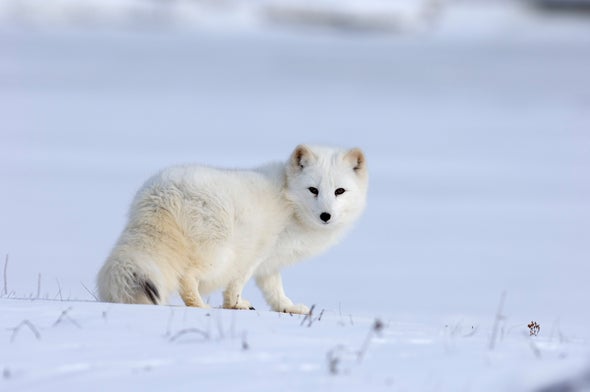 Scientists are discovering that the Arctic's rising temperatures might be the second-biggest threat to wildlife.
Climate variability is increasing, as well, meaning once-rare extreme events like flash floods and droughts happen more often. It's difficult for wildlife to cope with these pulses; animals have responded to global warming by shifting ranges and behaviors, but these dramatic changes can come too quickly for adaptation.
This is part one in a six-part documentary series on global cities and the development of urban networks as the emerging geography of connectivity in an age of globalization. Produced by: systemsinnovation.io
Did you enjoy this week's stories? Comment below and let us know! If you're looking for eco-friendly, sustainable products for your home and/or outdoor needs, please consider one of the products below. As an Amazon Affiliate, we earn a commission on sales, which helps us to keep up our mission of keeping you entertained and informed.