On the Web This Week, 7 November
On the Web This Week, 7 November
On the web this week, indoor farming takes a step forward, a volcanic eruption creates a new island, and Chile's last circus elephant retires.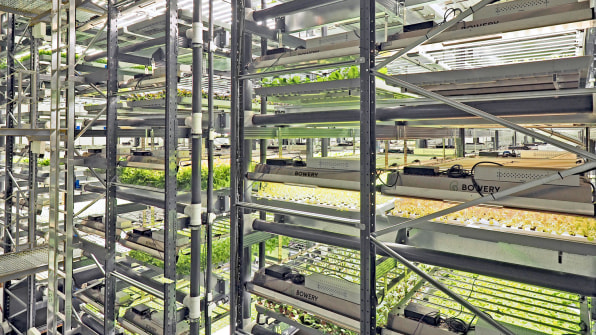 If you live in the U.S., the last time you ate a salad, the lettuce inside it almost certainly came from California or Arizona. But the geography of leafy greens is very slowly starting to change as the trend of indoor farming—growing greens in large warehouses using artificial light and automated technology—expands. The latest farm to open is in Baltimore. It's the largest, so far, from the New York-based, tech-heavy startup Bowery.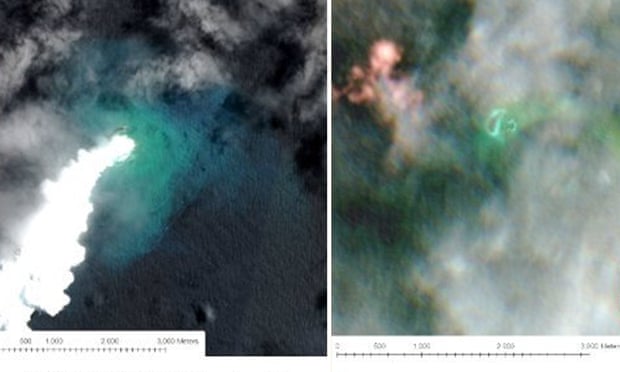 An undersea volcanic eruption in the Tongan archipelago has sunk one island and created another one that is three times larger, according to a report by geologists released on Thursday.
Taaniela Kula, of the Tonga Geological Service, said the new island is estimated to be about 100 metres wide and 400 metres long, and is situated about 120 metres west of its now-submerged predecessor, Lateiki island.
Companies seeking to cut plastic use are tapping a vast source of raw materials: ocean garbage.
Coca-Cola Co. recently unveiled a bottle made in part of recycled marine litter. Interface Inc., the world's biggest maker of carpet tiles, is weaving rugs with yarns produced from discarded fishing nets. Startups are raising funds to fish for plastics and make new products.
Electrifying transportation is one of the biggest keys to solving the looming climate crisis. With more electric vehicles on the road and fewer gas-guzzlers, drivers burn less fossil fuels and put out fewer planet-heating gases into the atmosphere. But as electric vehicles become more popular, they're posing another environmental challenge: what to do with their batteries once they're off the road.
This week in Los Angeles, 15,000 people will be attending one of the biggest creativity conferences in the world, Adobe MAX. It's not the kind of event that is normally associated with conservation, but this year is different. The creative community is getting involved in coral reef conservation and it might just help save an entire ecosystem.
Ramba the elephant spent 50 years all alone in a circus. The Asian elephant was first forced into circus life in Argentina and later in Chile. In 1997, she was "confiscated" from a circus called Los Tachuelas because she was suffering abuse and neglect.
Despite being "confiscated," she actually had to stay with the circus, just wasn't able to perform anymore. After many years of hard work on behalf of Chilean NGO Ecopolis and elephant experts Scott Blais and Kat Blais, Ramba was rescued and it marks the official end of performing circus elephants in Chile.
Two movies this year feature prolonged scenes in which a dung beetle pushes a piece of poop in the middle of the African savannah. One of them is an emotional journey about a leader coming to terms with the full cycle of birth, life, and death, which ends with a poignant moment in the rain. The other is the live-action Lion King.
Apple TV Plus' nature documentary The Elephant Queen does what Disney couldn't: imbue emotional depth to its animal subjects and crafting a sweeping narrative across the African plains.
Did you enjoy this week's stories? Comment below and let us know! If you're looking for eco-friendly, sustainable products for your home and/or outdoor needs, please consider one of the products below. As an Amazon Affiliate, we earn a commission on sales, which helps us to keep up our mission of keeping you entertained and informed.