On the Web This Week, 24 October
On the web this week, Sri Lanka attempts to deal with its human-elephant relationship, scuba diving grandmothers discover an unexpected sea snake population, and a mysterious oil spill off the coast of Brazil.
"Sri Lanka has the highest level of human-elephant conflict in the world," says Prithiviraj Fernando, chairman of the Centre for Conservation and Research in Tissamaharama. "Wherever there are people and elephants, there's conflict."
For more than 70 years, Sri Lanka has attempted to solve the problem by moving elephants to national parks. According to the government's approach, the world's second-largest land animal belongs in protected areas surrounded by electric fencing, while people belong everywhere else.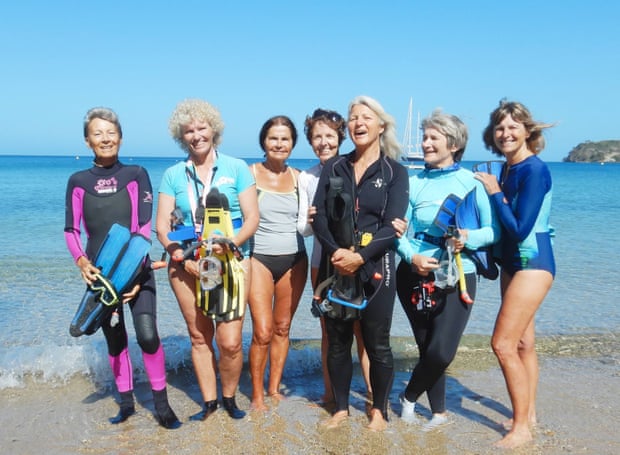 A group of snorkelling grandmothers who swim up to 3km five days a week have uncovered a large population of venomous sea snakes in a bay in Noumea where scientists once believed they were rare. Claire Goiran from the University of New Caledonia and Professor Rick Shine from Australia's Macquarie University were studying a small harmless species known as the turtle‐headed sea snake located in the Baie des Citrons, but would occasionally encounter the 1.5 metre-long venomous greater sea snake, also known as the olive-headed sea snake.
Goiran and Shine believed the greater sea snake was an anomaly in the popular swimming bay as it had only been spotted about six times over 15 years. From 2013, they decided to take a closer look at the greater sea snake to better understand its importance to the bay's ecosystem.
It washed ashore in early September, thick globs of oil that appeared from out of nowhere and defied explanation. In the weeks since, the mysterious sludge — 600 tons, the largest spill in Brazil's history — has tarred more than 1,600 kilometres of shoreline, polluted some of the country's most beautiful beaches and killed all sorts of marine life.
But despite the time that has passed — and the damage done – the most important questions remain unanswered. Where is the oil coming from? And how can it be stopped?
Coca-Cola was found for the second year in a row to be the most polluting brand in a global audit of plastic trash conducted by the Break Free From Plastic global movement. The giant soda company was responsible for more plastic litter than the next top three polluters combined.
Reaffirming the importance of sustainable environmental practices, Stellenbosch Wine Routes this week signed the Porto Protocol, committing the leading wine route in South Africa to an accelerated contribution towards climate change mitigation.
Launched by former US President Barack Obama in 2018, the Porto Protocol is a global sustainable initiative signed by companies across numerous industries. These have pledged to play their part in employing and sharing sustainable environmental practices to combat climate change.
Urban agriculture has a major role to play in providing healthy, affordable and accessible food to poor urban households in South Africa, according to Prof Juaneé Cilliers, chair of the Urban and Regional Planning Unit for Environmental Sciences and Management at North-West University.
Click the banner above to get a one-month free trial of Kindle Unlimited, which enables you to read thousands of books for a single monthly fee, including all the books in our reading list below:
Continuing from last week, is part two in a six-part documentary series on global cities and the development of urban networks as the emerging geography of connectivity in an age of globalization. In this part we look at the historical development of urban centers from ancient times through to the industrial revolution. Produced by: https://systemsinnovation.io
Did you enjoy this week's stories? Comment below and let us know! If you're looking for eco-friendly, sustainable products for your home and/or outdoor needs, please consider one of the products below. As an Amazon Affiliate, we earn a commission on sales, which helps us to keep up our mission of keeping you entertained and informed.